As you explore options for this next stage in life, you probably have many questions:
Is the senior apartment lifestyle right for me or my loved one?
What supports are available to help me maintain my independence?
What amenities, activities, and social gatherings are available nearby?
Hygate's Lifestyle Consultants can answer these questions (and many more!). We offer free, personalized input on a variety of Waterloo Region retirement and senior living topics.
 We welcome you to browse our tips and resources below – then, click here to get confidential, one-on-one information directly from one of our expert Lifestyle Consultants.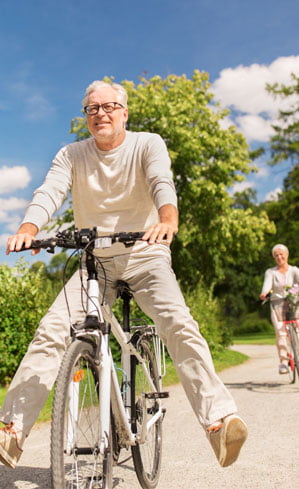 Tips & Resources for Planning Your Future
Have fun each day. Enjoying friends, activities, and entertainment can enrich your life. Having easy access to fun activities and great company will help you make the most of each day.
Communicate with your support network. Finances, health, and lifestyle are private matters. You are entitled to confidentiality in these areas – but, communicating important issues with those you trust may still be a wise choice. Talk with a Lifestyle Consultant to better understand what information may be helpful to share with others.
Create a financial plan that prioritizes peace of mind. Financial planning isn't just about the hard numbers – security, lifestyle, and values also play a role.  When discussing finances, be sure to address the feelings involved in rethinking expenses.
Where should I live as I get older?
Deciding where to live at any age is a deeply personal decision. Here are some things to consider:
Personality. Are you a social butterfly, or prefer peace and quiet? Do you need a routine, or is freedom more important? The place you live should allow you to be yourself and feel your best everyday.
Favourite activities. Nature, fitness, cards, or just a great conversation – what do you love to do? Living somewhere with a variety of activities and events can keep your mind and body active and healthy.
Diet. Eating what you love, following a diet, scheduling meals – food is a big part of your day. Consider dietary preferences and restrictions carefully when picking a place to live.
Family and friends. Living near family and friends and having spaces where you can host loved ones will keep you connected and strengthen your most important relationships.
Space to grow. It's ideal to find a community that will work for you today and meet your needs tomorrow. Access to various levels of support, even if they aren't needed right away is important.
When choosing a place to live, it helps to have an open conversation about needs, wants, and values with those you trust. This will guide your decision and help you make a choice everyone can feel great about.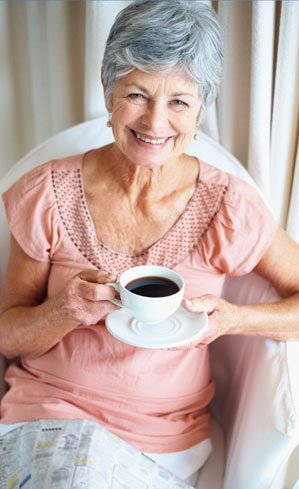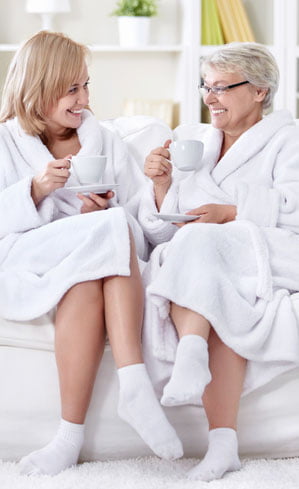 How can I support a loved one as they get older?
We all want to do everything possible to care for older parents, grandparents, and loved ones. Here are some easy ways to show you care:
Safety first. As people age, consider what might help to keep them safe during day-to-day activities. This can be done collaboratively with your loved one, their doctor, and retirement community staff.
Listen closely. Change can bring many feelings – excitement and intrigue, but also fear and even sadness. Listening to how your loved one reacts to certain circumstances and validating emotions can help them feel understood and supported. Take changes step by step and consider "testing out" different options (for example, staying at a residence for a trial week or month). This empathetic and measured approach will support everyone in finding the right fit.
Be present. Checking in can substantially help the mental health of a loved one. Even if you are not physically nearby, a card, call, or small gift can make a big difference.
Build a team of caring professionals. People who care and have helpful expertise can make a huge difference in someone's life as they get older. Medical professionals, financial planners, and other service providers can be a great help. No one needs to be alone as they get older, and support is available for families in Waterloo Region.
We love working with families to create a supportive living situation for their loved one. Contact us to see how we can include you in the planning process.